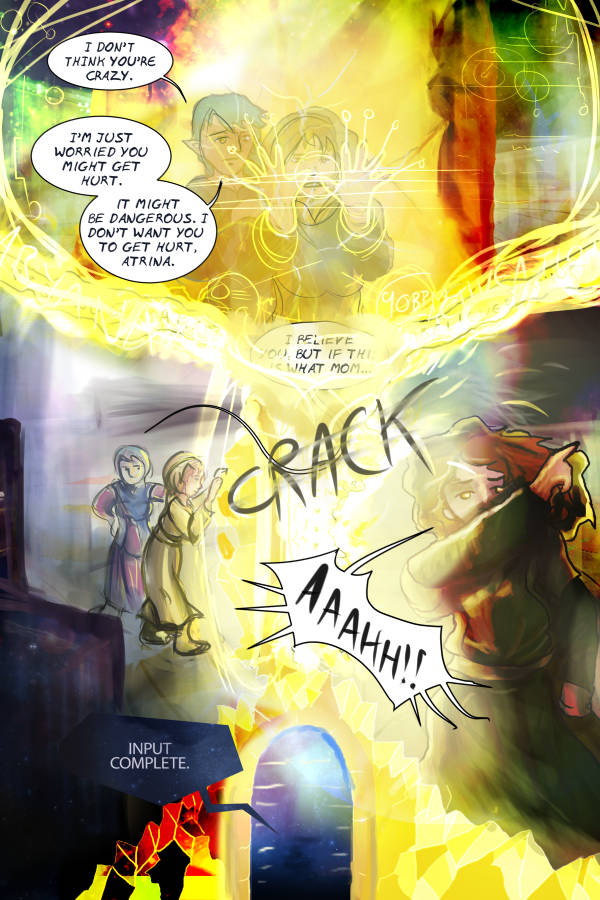 Chapter 1 – 11
Old art: http://stargazersgate.com/wp/wp-content/uploads/2013/09/page11.jpg
This was the biggest pain in the butt to panel EVER. And while my bff <> didn't understand my complaint I'm still worried the speech bubble is too 'graphic designer' for the imperfect comic look. The thread on Webcomic Underdogs said it better than me. Illustrators are not graphic designers by nature, nor are graphic designers necessarily good illustrators. They are not the same field, they are not the same thing.
Ironically, I've chided people for using Myriad as a lettering font, but I wanted something mechanical and unhuman sounding. I am a filthy hypocrite. I rest my case.
Updated the vote incentive to weird color option for the last page. I also updated the MONEYMCMETER.
—
Austin: Well. I hope you get your arm unstuck, that must have made typing this very difficult for you. And I'm glad your new comic finding led you to me. Hope you don't have to get stuck to a chair to come back. How'd you find me? :D