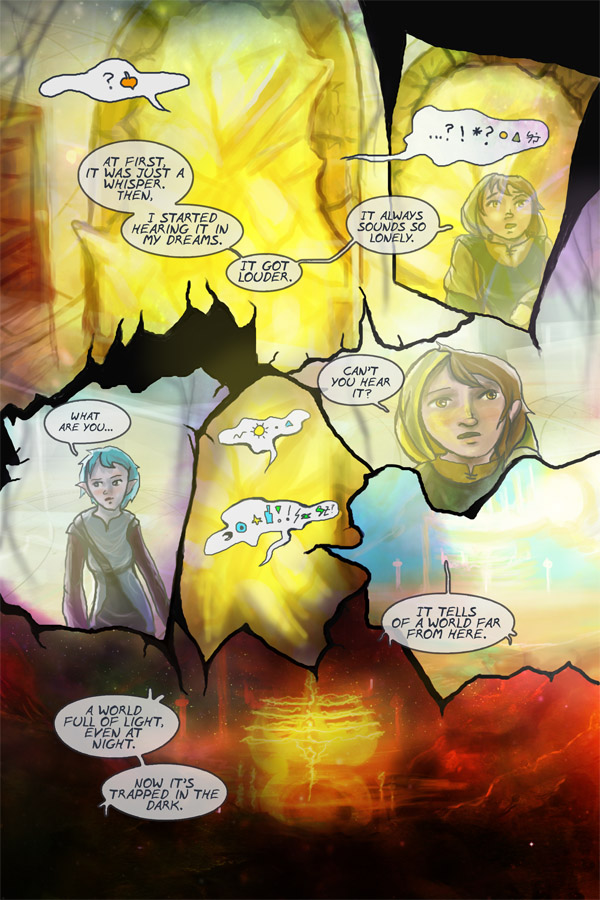 Chapter One – 9
I'm in Alberta for this week so while I will have internet access, I may not be able to update the handy donator button. I basically just decided to buy a single way ticket and cross my fingers that I'll get the money to come back home, heh. I might have won an art contest that includes some money so that will help! I do have my next five comics with me, so if the donation meter goal is reached I'll try my darndest to make sure you guys get an extra comic, but I may not be able to make new ones until I'm back. Either way I promise that a bonus update will come and you guys will definitely get the two-comics-a-week scheduled. :D
Thank you for your support this early on in my comic-making game. Let me know what you think so far.
Sentath: Welcome to the site! I figured out the problem, the Paypal buttons are now working. I also have a handy meter on the side that clicks directly to Paypal if you don't want to specifically buy me a thing. I admit I didn't even test my buttons, I didn't realize anyone would actually want to give me money (thank you!) and I really appreciate you letting me know.
Danny: Heya, welcome back! Hope you like the new pages and hope to see you around. And I am okay, thank you for your concern. :) I'm more worried about my mom.