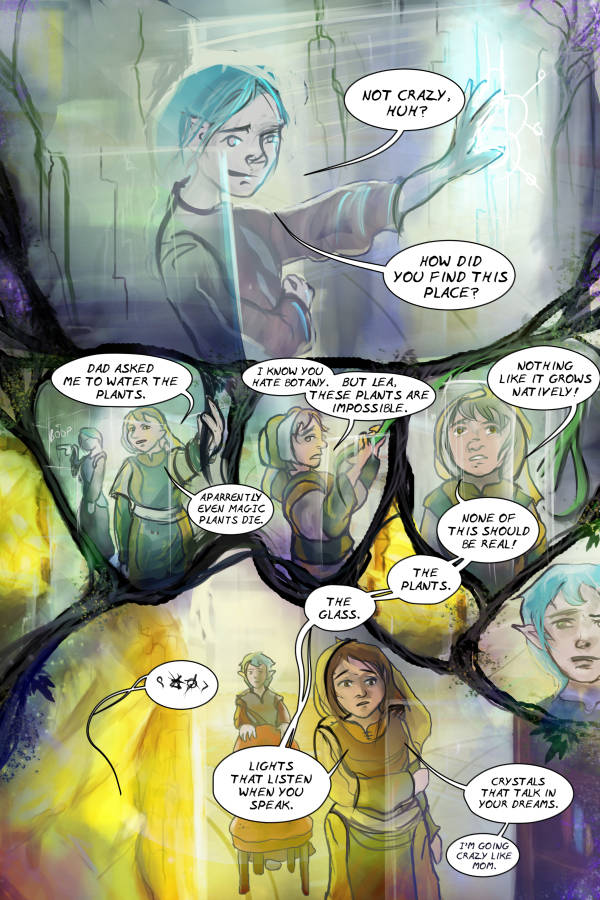 Chapter One – 8
Old page: http://stargazersgate.com/wp/wp-content/uploads/2013/09/page8.jpg
To all new visitors, thanks for reading my comic. If you've enjoyed what you saw, leave a comment. Comments before needed approval before they showed up on the site AND the email address they were going to didn't exist. I've fixed this now, your comments should appear right away. Leave a test comment if you'd like.
I'm really glad I made a buffer. My great grandma just passed away and it turns out I'm already going to need to use it. =( As well as scrape up the money to get back to Alberta for Tuesday.
—
Danny: None of your attempts to leave a comment failed! I just hadn't approved my comments yet. Don't feel foolish though, I didn't realize comments had to be approved. I appreciate that you left a few comments or I wouldn't have realized there was a problem. Say hi again, will ya, and we'll see if you get automatically approved now that I've given you the a-okay.
Bryce Knudtson: Hey, nice to see a familiar face. Glad you enjoyed it and thanks for the compliment on the site.
Jaguar: Thanks! I'm really glad you enjoyed it and hope to see you around.
To the three of you who left comments, could you let me know if the replies to the actual comment got emailed to you or if this is better?